My Blog
Posts for: June, 2019
By John P. Ducar, DDS, Inc
June 20, 2019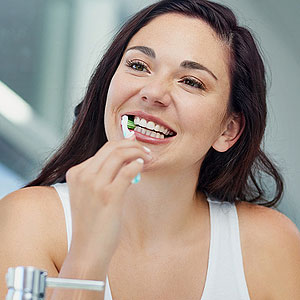 You're not just a patient to your dentist—you're also a partner for achieving your best oral health possible. And it takes what both of you do to achieve it.
No doubt your dentist always strives to bring their "A Game" when providing you care. You should carry the same attitude into your personal oral hygiene—to truly master the skill of brushing.
Like its equally important counterpart flossing, brushing isn't mechanically complicated—you need only a minimum of dexterity to perform it. But there are nuances to brushing that could mean the difference between just adequate and super effective.
The goal of both brushing and flossing is to clean the teeth of dental plaque, a built-up film of bacteria and food particles most responsible for dental diseases like tooth decay and periodontal (gum) disease. Brushing removes plaque from the broad front and back surfaces of teeth, while flossing removes it from between teeth where a toothbrush can't reach.
While a lot of cleaning tasks require bearing down with a little "elbow grease," that's unnecessary with brushing—in fact, you may increase your risk of gum recession if you brush too vigorously or too often. All you need is to apply a gentle, circular motion along all tooth surfaces from the gum line to the top of the tooth—a thorough brushing usually takes about two minutes, once or twice a day.
Your equipment is also important. Be sure your toothbrush is soft-bristled, multi-tufted and with a head small enough to maneuver comfortably inside your mouth. Because the bristles wear and eventually lose their effectiveness, change your brush about every three months. And be sure your toothpaste contains fluoride to help strengthen your enamel.
One last tip: while it may sound counterintuitive, don't brush immediately after a meal. Eating increases the mouth's acidity, which can temporarily soften the minerals in tooth enamel. If you brush right away you might slough off tiny bits of softened enamel. Instead, wait an hour before brushing to give your saliva time to neutralize the acid and help re-mineralize your enamel.
Unlike your dentist partner, your role in caring for your teeth doesn't require years of training. But a little extra effort to improve your brushing proficiency could increase your chances for a healthy mouth.
If you would like more information on best practices for personal oral hygiene, please contact us or schedule an appointment for a consultation. You can also learn more about this topic by reading the Dear Doctor magazine article "10 Tips for Daily Oral Care at Home."
By John P. Ducar, DDS, Inc
June 10, 2019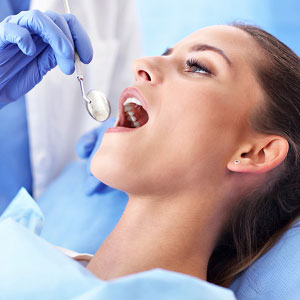 Root canal therapy is the unsung "hero" of dentistry. Although often falsely maligned as an unpleasant experience, millions of decayed teeth have been saved thanks to this routine treatment.
But although root canal therapy can save your tooth, we can't guarantee it won't be affected by another infection. There are other factors to consider how long a treated tooth will remain healthy.
Root canal therapy stops and limits the damage from tooth decay that has infected the inner pulp and root canals. A dentist or endodontist (a root canal specialist) drills into the tooth to gain access to the pulp. They remove the diseased pulp tissue and then fill the empty pulp chamber and root canals with a specialized filling called gutta percha. The tooth is then sealed and later crowned to protect it against future fracture or infection.
The probability of that occurring may depend on when a dentist performs the root canal in the disease progression—and the earlier the better. If decay has already infected the underlying bone, the tooth's long-term prognosis even with root canal therapy could be dim. That's why you should see a dentist as soon as possible for any tooth pain, even if it goes away.
The type of tooth could impact long-term health. Teeth with single roots are usually easier to treat. But those with multiple roots and an intricate root canal network can be more difficult to treat, and require specialized equipment and techniques.
Age can also impact root canal therapy longevity. The older a root canal-treated tooth is, the more brittle and susceptible to fracture it can become, which can pose complications. That's why we typically place crowns on treated teeth to protect them from both future infection and undue stress created while biting and chewing.
To help mitigate these possible factors, you should see your dentist regularly for checkups and at the first sign of pain or other abnormalities for the earliest treatment possible. And for more complex tooth issues, your dentist may refer you to an endodontist to perform your root canal. With early intervention and attentive care, your root canaled tooth could enjoy many years of life.
If you would like more information on root canal treatment, please contact us or schedule an appointment for a consultation. You can also learn more about this topic by reading the Dear Doctor magazine article "Root Canal Treatment: How Long Will It Last?"