My Blog
Posts for tag: tooth decay
By John P. Ducar, DDS, Inc
January 21, 2021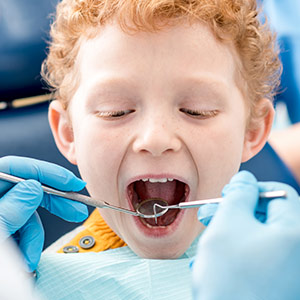 Tooth decay can be a big problem for children's primary (baby) teeth. It doesn't take long for a tooth to become infected and the infection spread to their neighbors.
But since it will eventually give way to a permanent tooth, why not just pull a diseased primary tooth? Although that sounds sensible, there are important reasons for helping a troubled primary tooth survive to its natural end.
Current usefulness. They may not be around for long, but primary teeth serve children well while they have them. They enable a child to eat solid foods to further their physical development. They also figure prominently in speech development, which could be stunted by lost teeth.
The smile factor. Young children are also honing their social skills, and smiling is an important part of learning to fit in with family and friends. A tooth that's missing for some time, especially in the "smile zone," could affect their smile and have an adverse effect on their social development.
Future teeth health. A primary tooth reserves the space intended for the future permanent tooth, helping to ensure the incoming tooth erupts in the right position. If it's not there, however, other teeth can drift into the space, crowding the incoming tooth out of its proper alignment.
That last reason could have the most long-term effect, causing the development of a poor bite that could require extensive orthodontic treatment. To avoid this and any other physical or social consequences accompanying its premature loss, it's worth the effort to try to protect and save a primary tooth.
Preventively, we can apply sealants on biting surfaces more prone to plaque buildup (the main cause of decay) and topical fluoride to strengthen enamel. When decay does occur, we may be able to remove it and fill the tooth, cap a tooth with a steel crown, or even use a modified root canal procedure in the case of advanced tooth decay.
The best way, however, to protect your child's primary teeth is to brush and floss them every day. Removing harmful plaque vastly reduces the risk of tooth decay. Coupled with professional dental care, your child can avoid tooth decay and get the most out of their primary teeth.
If you would like more information on children's dental care, please contact us or schedule an appointment for a consultation. You can also learn more about this topic by reading the Dear Doctor magazine article "Importance of Baby Teeth."
By John P. Ducar, DDS, Inc
May 11, 2019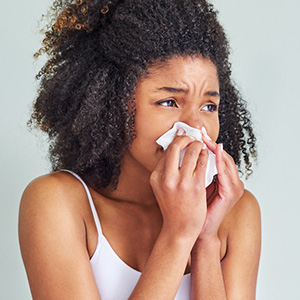 Each year thousands of people develop sinus infections from various causes. But there's one cause for sinusitis that might surprise you—tooth decay.
Tooth decay begins when the acid produced by oral bacteria erodes a tooth's enamel protection to create a small hole or cavity. Left untreated, the infection can move into the inner pulp of the tooth and tiny passageways leading to the roots called root canals. The decay can then infect and break down the structure of the supporting jawbone.
This could affect the sinus cavities, hollow air-filled spaces in the upper portion of the face. The maxillary sinus in particular sits behind the cheek bones just above the upper jaw. Tooth roots, particularly in back teeth, can extend quite near or even poke through the floor of the maxillary sinus.
If decay affects these roots, the bone beneath this floor may begin to break down and allow the bacterial infection to enter the sinus. We call this particular kind of sinus infection maxillary sinusitis of endodontic origin (MSEO), "endodontic" referring to the interior structure of teeth.
While advanced decay can show symptoms like pain or sensitivity with certain hot or cold foods, it's also possible to have it and not know it directly. But a recurring sinus infection could be an indirect indication that the root of your suffering is a deeply decayed tooth. Treating the sinus infection with antibiotics won't cure this underlying dental problem. For that you'll need to see a dentist or an endodontist, a specialist for interior tooth issues.
The most common way to treat deep tooth decay is with root canal therapy. In this procedure, the dentist enters the decayed tooth's pulp (nerve chamber) and root canals and removes the diseased tissue. They will then fill the empty pulp and root canals with a special filling and seal the tooth to prevent future infection. The procedure stops the infection and saves the tooth—and if you have MSEO, it eliminates the cause of the sinus infection.
So, if you're suffering from chronic sinus infections, you might talk with your dentist about the possibility of a tooth infection. A thorough examination might reveal a decayed tooth in need of treatment.
If you would like more information on how dental problems can affect your overall health, please contact us or schedule an appointment for a consultation.
By John P. Ducar, DDS, Inc
December 01, 2018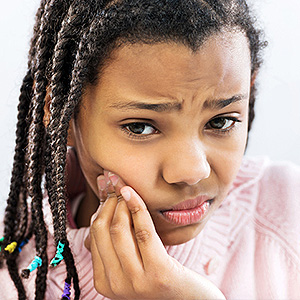 Nothing grabs your attention like a sharp tooth pain, seemingly hitting you out of nowhere while you're eating or drinking. But there is a reason for your sudden agony and the sooner you find it out, the better the outcome for your oral health.
To understand tooth sensitivity, we need to first look at the three layers of tooth anatomy. In the center is the pulp filled with blood vessels and nerve bundles: it's completely covered by the next layer dentin, a soft tissue filled with microscopic tubules that transmit sensations like pressure or temperature to the pulp nerves.
The third layer is enamel, which completely covers the crown, the visible part of a tooth. Enamel protects the two innermost tooth layers from disease and also helps muffle sensations so the tooth's nerves aren't overwhelmed. The enamel stops at about the gum line; below it the gums provide similar protection and sensation shielding to the dentin of the tooth roots.
Problems occur, though, when the dentin below the gums becomes exposed, most commonly because of periodontal (gum) disease. This bacterial infection caused by dental plaque triggers inflammation, which over time can weaken gum tissues and cause them to detach and shrink back (or recede) from the teeth. This can leave the root area vulnerable to disease and the full brunt of environmental sensations that then travel to the nerves in the pulp.
Tooth decay can also create conditions that cause sensitivity. Decay begins when certain oral bacteria multiply and produce higher than normal levels of acid. The acid in turn dissolves the enamel's mineral content to create holes (cavities) that expose the dentin. Not treated, the infection can eventually invade the pulp, putting the tooth in danger of being lost unless a root canal treatment is performed to remove the infection and seal the tooth from further infection.
So, if you begin experiencing a jolt of pain while eating or drinking hot or cold foods or beverages, see your dentist as soon as possible to diagnose and treat the underlying cause. And protect your teeth from dental disease by practicing daily brushing and flossing, as well as seeing your dentist for regular dental cleanings and checkups. Don't ignore those sharp pains—your teeth may be trying to tell you something.
If you would like more information on tooth sensitivity, please contact us or schedule an appointment for a consultation. You can also learn more about this topic by reading the Dear Doctor magazine article "Treatment of Tooth Sensitivity."